Kybele creates healthcare partnerships across borders to improve childbirth safety.
To have a world in which childbirth is safe and supported for every woman and newborn.
COMPASSIONATE CARE: We model and foster a local environment that is characterized by compassionate care, affording dignity and respect to every mother and newborn.
EVIDENCE-BASED CARE: We hold providers to an evidence-based standard and generate locally-valid evidence where it does not exist.
LOCALLY-GROWN CARE: We transfer power and responsibility to local healthcare providers and work with them to improve care in their context.
We bring globally-minded healthcare professionals together to work in teams that travel to host countries. We work alongside doctors and nurses in their home environments. Kybele team members donate their time and experience to provide hands-on training in techniques that improve healthcare safety. Our goal is to prevent childbirth related injury and death which affect millions of women and newborns each year. We integrate the doctors we train into the teams that go to other countries, promoting a spirit of equality and cooperation within our global network.
KYBELE…FROM THE CRADLE OF CIVILIZATION
The name "Kybele" originates from ancient Turkey, or Anatolia, considered to be the cradle of civilization. In 7000 BC, community and agriculture developed here, and Kybele became known and respected as the Mother goddess. Hundreds of small clay Kybele figurines have been found throughout contemporary Turkey in archeological excavations. The statuettes depict the fertility goddess as a plump woman sitting on a throne, giving birth, flanked by leopards. Ancient history has shown us that considerable importance was given to women and newborn babies.
Our work began in Turkey and that is why we adopted the name. Kybele symbolizes hope for the future – a future that offers every mother and newborn the opportunity to experience birth in a safe, respectful and supportive environment. After all, safe childbirth makes a difference in the lives of mothers, babies and families of the world.
FOUNDER OF KYBELE, INC. – DR. MEDGE OWEN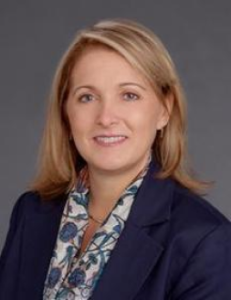 Dr. Medge Denise Owen is a Professor of Obstetric Anesthesia at Wake Forest School of Medicine in Winston-Salem, NC and Medical Director of Global Health at Atrium Health Wake Forest Baptist.
She earned a medical degree at the University of Kansas, completed residency at the University of Missouri-St. Luke's Hospital in Kansas City, MO, and has been on faculty at Wake Forest School of Medicine since 1994. Owen received a Fulbright scholarship in 1997 to teach obstetric anesthesia and neonatal resuscitation in Turkey. After returning home, she felt compelled to further advance childbirth safety in Turkey and other countries. This led to the formation of Kybele in 2001.
Dr. Owen continues to use her medical training and passion for safe childbirth to work worldwide. She has been involved in global health at many levels, including the World Federation Societies of Anesthesia, The American Society of Anesthesiology, and the Society for Obstetric Anesthesiology and Perinatology. She has published extensively on maternal and newborn health and is an invited speaker at conferences around the world. Owen believes that women worldwide deserve the right to safe and supported childbirth, and she is determined to make that happen.
Lisa Corbett, M.D., Professor, Provisional of Anesthesiology and Medical Director of Obstetric Anesthesia for Oregon Health and Science University. She has served Kybele as a team leader for the Georgia, Armenia, and Romania projects and is currently active as a team leader for the Ukraine project. Her passions include teaching and traveling, so Kybele has allowed her to combine these loves in a humanitarian way. She considers serving on the Kybele Board of Directors a privilege and is honored to provide her experience and passion to help move the mission forward. 
LAWRENCE FORDJOUR | VICE PRESIDENT
Lawrence Fordjour, M.D., FAAP, is a neonatologist and clinical associate professor of pediatrics at SUNY Downstate Medical Center in New York. He has been a practicing neonatologist for over 13 years. Lawrence is involved in residency and fellowship educational programs, including the neuro-developmental high-risk follow-up program. His research interests are nutrition, gut immunology and global health. Lawrence joined Kybele in 2008 and has since participated in multiple trips to Ghana, Serbia and Uganda. He was involved in the Making Every Baby Count Initiative (MEBCI) program in Ghana and is currently working on the Designated Resuscitation Team program at Ridge Hospital in Accra, Ghana, and at St. Francis Hospital, Nsambya, in Kampla, Uganda.
FIONA BRYCE | PAST PRESIDENT
Fiona Bryce is a recently retired obstetrician and gynecologist from the U.K. She worked for the National Health Service for 36 years and, prior to retirement, was also Clinical Director in Obstetrics and Gynecology at South Tees Hospital Middlesbrough. Fiona joined Kybele Ghana in January 2011 and was co-developer of the obstetric triage training program. More recently, she has worked to deliver the MEBCI (Making Every Baby Count Initiative) to four regional hospitals in Ghana. The initiative is an 18-month program offered in partnership with PATH and the Ghana Health Service that aimed to train 300 maternity services professionals in the essentials of newborn resuscitation, essential newborn care, and infection control and prevention. Further, she has been involved in Kybele's Whatsapp emergency referral project. Fiona has also delivered obstetric emergency training programs with the Royal College of Obstetricians and the Liverpool School of Tropical Medicine.
Melvin Seid, M.D., FACOG, is an obstetric hospitalist with OB Hospitalist Group who practices in South Florida. Prior to moving to Florida, he was the director of clinical research at Lyndhurst Gynecologic Associates and chairman of the Division of Obstetrics and Gynecology at Novant Health Forsyth Medical Center in Winston-Salem, N.C. Melvin has contributed to numerous Kybele initiatives, including its work in Mongolia, Ghana, Vietnam, Serbia, Armenia, and Georgia.
Ann Smith, M.S.N., R.N., NNP-BC, is the director of women services at Novant Health Forsyth Medical Center, Maya Angelou Women's Health and Wellness Center in Winston-Salem, N.C. The center is the largest birthing facility in North Carolina, the regional perinatal referral center for 20 counties in northwest North Carolina (in collaboration with Wake Forest Baptist Health), and home to a universal postnatal nurse home visiting program. She has a Ph.D. in Nursing Practice and is a NICU specialist with over 33 years of nursing experience. Ann has provided critical expertise to Kybele's programs, including serving with the Ghana team.
David Goodman, M.D., MPH, FACOG, is an obstetric and gynecologic hospitalist at Winnie Palmer Hospital for Women and Babies in Orlando, FL, where he directs the Global Health Scholars Program. Prior to moving to Orlando in 2017, he completed a global health fellowship with the Hubert-Yeargan Center for Global Health at Duke University. He served at Kilimanjaro Christian Medical Center in Moshi, Tanzania, as an attending physician and conducted research related to low-resource fetal monitoring that was funded by the Fulbright Scholar Program and Fogarty Global Health Fellowship. David has been involved with Kybele since 2014, when he traveled to Ghana as a resident. David has co-authored several manuscripts for Kybele and continues to be active with project planning, data analysis, and manuscript writing.
Gill Abir MBChB, FRCA is a Clinical Associate Professor and Clinical Director for obstetric anesthesiology in the Department of Anesthesiology at Stanford University School of Medicine. She is originally from the UK, and graduated in the UK prior to her move to the US. Gill is the residency program director for obstetric anesthesiology, the lead anesthesiologist on the multidisciplinary obstetric simulation team and obstetric disaster preparedness team at Stanford, and serves on national committees that include SOAP (patient safety, international outreach, simulation subcommittee) and the CMQCC (maternal sepsis toolkit). Gill has a keen interest in global health and has been involved with Kybele since 2012 with several trips to Armenia, Serbia, and Bosnia.
Martin Owusu Boamah MD, MA Min, MPH, FGCS, FISQUA is an Obstetrician Gynaecologist and a Reproductive Health and Family Planning Specialist with Fellowships from the Ghana College of Surgeons and the International Society of Quality in Health Care. He currently works as a Senior Specialist Obstetrician Gynaecologist at the Greater Accra Regional Hospital, Ghana. He is the Quality Improvement Lead for the Department of Obstetrics and Gynaecology and a member of the Hospital's Total Quality Management Team and Quality Technical Committee. He is also part of a team of health care professionals in Ghana who work on the "Saving Lives at Birth" project and the "Making Every Baby Count Initiative (MEBCI) 2.0." He is Kybele's National Physician Champion for the "Obstetric Triage Implementation Package (OTIP)" project, which has introduced a formal and structured obstetric triage in various hospitals countrywide. He is involved in numerous quality improvement projects in obstetrics and very passionate about quality in women's health.
Nathaniel Tighe, M.D., M.M., is a pediatric anesthesiologist at Boston Children's Hospital and an Instructor of Anaesthesia at Harvard Medical School. He has been involved with global health initiatives since 2005 and first began working with Kybele as a resident in 2018. In addition to his global health interests, Nathaniel is active as a musician, composer, and arranger, primarily collaborating with his wife, trumpeter Ashley Hall. 
Oleg Turkot M.D is an obstetric anesthesiologist and an assistant professor of anesthesiology and critical care medicine at Johns Hopkins Hospital. He joined his first Kybele mission trip in 2016 and has continued to work with projects in Serbia, Bosnia, and North Macedonia. He co-founded Kybele's initiative in Ukraine and currently serves as the co-leader of the project. Oleg is passionate about the mission of education and empowering local champions to provide the best care possible with the resources they possess.
Shahla Namak, M.D., was born in Baghdad, Iraq, completed Medical School from Mosul, Iraq and then earned a Diploma in OBGYN from Baghdad while serving during the first Gulf War. She completed the Board of Family Medicine then the Maternal Health Fellowship from Chicago, Illinois. Dr. Namak is currently an Associate Professor at Wake Forest Family and Community Medicine and an Affiliate for Global Health at the Wake Forest School of Medicine. She is committed to patient care along with teaching residents and medical students in addition to her global health work locally with the Syrian Refugee population and abroad with Kybele with whom she is currently active as a Team Leader in an Emergency Obstetrics Course in Novi Sad, Serbia and was involved in educational trips to Egypt, Armenia, Bosnia, Macedonia, and Ukraine.
Stan Dean is an attorney in Winston-Salem, North Carolina. Stan has lived in North Carolina for 25 years and has followed the growth of Kybele since its inception, especially since his wife and daughter began traveling to Ghana with the Bridge Project.  He has served as the chair of the Ethics Committee of Hospice of Winston-Salem/Forsyth County and on the board of Stop Child Abuse Now (SCAN). He has an interest in bioethics and has always been actively involved in philanthropic pursuits throughout the community.  He is delighted to join the Kybele board and looks forward to traveling with the group.
Sebnem Ucer  |  Accounts Manager
Sebnem Ucer has been with Kybele since 2004.  She has served as a member of the Board of Directors and the Treasurer of the organization for approximately 8 years.  In January 2012, Sebnem transitioned her role off of the Board to take over the staff position of accounts manager where she handles financial and administrative responsibilities. Originally from Ankara, Turkey, Sebnem holds an MBA from High Point University and is married with a teenage son. She resides in Lewisville, NC.  
Erin Pfeiffer  |  Grants Manager/Program Coordinator
Erin joined the Kybele staff in June 2013 to serve as the principal grant writer/grant coordinator for the organization.  She has served as a Health and Nutrition Coordinator for Food for the Hungry (Washington, DC), and as Program Manager for Curamericas Global (Raleigh, NC) where she has written multiple successful grants related to Maternal Global Health.   Erin and her husband and four children live in Winston-Salem, NC.  She loves to travel, including backpacking through Europe, sleeping in the jungle of Liberia and taking "chicken buses" through Guatemala. 
Kimber Whanger  |  Marketing & Administrative
Kimber is part owner of WhangDoodles, Inc., a virtual assistance company based in Columbus, OH and provides technical, graphic and administrative support to several non-profit and for-profit businesses in North Carolina and Ohio.  Kimber began working with Kybele in October 2007 after 10+ years in management in the non-profit arts sector.  She currently handles a variety of marketing, graphic design, fundraising, event planning, and administrative functions with the organization.  Kimber is married and has a teenage daughter.  She resides in Columbus, OH and enjoys traveling to and working for equestrian events with her daughter.
Abigail Osei Tutu  |  Logistics Officer
Since joining Kybele in 2015, Abigail has supported Kybele through various activity levels including facilitating the travel and training of volunteer teams, local bookkeeping, and coordination among stakeholders. Abigail resides in Ghana and supports the Institutional Care Department (ICD) of the Ghana Health Service Headquarters in Accra. She loves to travel and make new friends.