GHANA
Kybele has been actively working in Ghana since 2007. We target regional and teaching hospitals that receive many high-risk patients and are often understaffed. Ghana has an alarming maternal mortality rate of 319 deaths per 100,000 live births. And the maternal and newborn mortality rates at the facilities we work with are more than double the national average. Kybele has worked in partnership with the Ghana Health Service to improve processes related to organizational function, to enhance leadership capacity and to introduce new clinical skills. In addition, we were instrumental in the establishment of the third anesthesia training program in Ghana that filled a significant surgical service gap. Kybele has collaborated on numerous publicly and privately funded multi-year projects with USAID Ghana, the JSI Focus Regional Health Project, URC Systems for Health, PATH, Canadian Food for the Hungry, East Meets West Foundation, Access Bank, and the Ghana International Women's Club. Kybele has sponsored more than 20 Ghanaian healthcare providers for observational visits to U.S. and U.K. hospitals. Our achievements have been well chronicled in numerous peer-reviewed medical journals.
SERBIA/BOSNIA/ MACEDONIA
Since 2012, Kybele has been working in the Balkans, where teams have primarily focused on improving obstetric anesthesia care. We spearhead an Annual School of Obstetric Anesthesia in Novi Sad, Serbia. This innovative program provides hands-on training in the latest obstetric anesthesia techniques to anesthesiology faculty members and residents across Serbia and surrounding countries.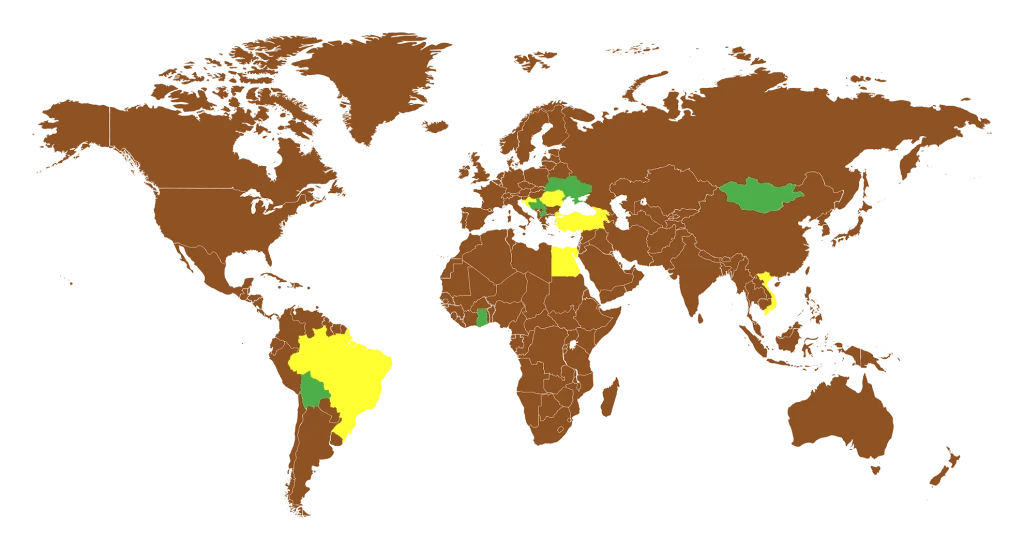 UKRAINE
Despite reduced rates of maternal mortality in the past decade, Ukrainian women are still dying at an unacceptably high rate of 120 deaths per 100,000 live births. In 2018, Kybele began working with Ternopil National Medical University, The Perinatal Center, Matu i Dutuna, City Hospital #2 and multiple other regional hospitals in the Ternopil Region to increase the adoption of neuraxial techniques for C-section, support the provision of labor analgesia, and improve the birth process. Our approach centers on empowering local physicians to use tools that are readily available to them to provide the best care possible. We also work with our partners to set up master courses for local anesthesiologists, obstetricians, and neonatologists. Finally, we have also focused on community outreach in Ternopil to help educate the public about the possibility of safe and painless labor.
BOLIVIA
A new program country for Kybele in 2019, Bolivia is the second-poorest country in the Western Hemisphere. It also has the hemisphere's second-highest child and maternal mortality rates - with a neonatal mortality rate of 19.9 per 1,000 live births (global target is 12) and a maternal mortality rate of 206 per 100,000 live births (global target is 70. During our preliminary visit to Cochabamba, we identified several opportunities for partnership related to improving recovery-room protocols, reducing and treating post-surgical infections, improving newborn resuscitation, and initiating labor pain relief.
Ghana
Serbia
Bosnia and Herzegovina
Republic of Macedonia
Ukraine (In-person program currently on hold due to war, but still sending equipment and virtual support.)
Bolivia
FORMER PROGRAMS or * SITE VISITS (YELLOW)
Turkey
Croatia
Egypt
Republic of Georgia
Armenia
Vietnam *
Moldova *
Romania
Brazil *
Mongolia *