LISA CORBETT | PRESIDENT
Lisa Corbett, M.D., Professor, Provisional of Anesthesiology and Medical Director of Obstetric Anesthesia for Oregon Health and Science University. She has served Kybele as a team leader for the Georgia, Armenia, and Romania projects and is currently active as a team leader for the Ukraine project. Her passions include teaching and traveling, so Kybele has allowed her to combine these loves in a humanitarian way. She considers serving on the Kybele Board of Directors a privilege and is honored to provide her experience and passion to help move the mission forward. 
LAWRENCE FORDJOUR | VICE PRESIDENT
Lawrence Fordjour, M.D., FAAP, is a neonatologist and clinical associate professor of pediatrics at SUNY Downstate Medical Center in New York. He has been a practicing neonatologist for over 13 years. Lawrence is involved in residency and fellowship educational programs, including the neuro-developmental high-risk follow-up program. His research interests are nutrition, gut immunology and global health. Lawrence joined Kybele in 2008 and has since participated in multiple trips to Ghana, Serbia and Uganda. He was involved in the Making Every Baby Count Initiative (MEBCI) program in Ghana and is currently working on the Designated Resuscitation Team program at Ridge Hospital in Accra, Ghana, and at St. Francis Hospital, Nsambya, in Kampla, Uganda.
FIONA BRYCE | IMMEDIATE PAST PRESIDENT
Fiona Bryce is a recently retired obstetrician and gynecologist from the U.K. She worked for the National Health Service for 36 years and, prior to retirement, was also Clinical Director in Obstetrics and Gynecology at South Tees Hospital Middlesbrough. Fiona joined Kybele Ghana in January 2011 and was co-developer of the obstetric triage training program. More recently, she has worked to deliver the MEBCI (Making Every Baby Count Initiative) to four regional hospitals in Ghana. The initiative is an 18-month program offered in partnership with PATH and the Ghana Health Service that aimed to train 300 maternity services professionals in the essentials of newborn resuscitation, essential newborn care, and infection control and prevention. Further, she has been involved in Kybele's Whatsapp emergency referral project. Fiona has also delivered obstetric emergency training programs with the Royal College of Obstetricians and the Liverpool School of Tropical Medicine.
MELVIN SEID | TREASURER
Melvin Seid, M.D., FACOG, is an obstetric hospitalist with OB Hospitalist Group who practices in South Florida. Prior to moving to Florida, he was the director of clinical research at Lyndhurst Gynecologic Associates and chairman of the Division of Obstetrics and Gynecology at Novant Health Forsyth Medical Center in Winston-Salem, N.C. Melvin has contributed to numerous Kybele initiatives, including its work in Mongolia, Ghana, Vietnam, Serbia, Armenia, and Georgia.
ANN SMITH
Ann Smith, M.S.N., R.N., NNP-BC, is the director of women services at Novant Health Forsyth Medical Center, Maya Angelou Women's Health and Wellness Center in Winston-Salem, N.C. The center is the largest birthing facility in North Carolina, the regional perinatal referral center for 20 counties in northwest North Carolina (in collaboration with Wake Forest Baptist Health), and home to a universal postnatal nurse home visiting program. She has a Ph.D. in Nursing Practice and is a NICU specialist with over 33 years of nursing experience. Ann has provided critical expertise to Kybele's programs, including serving with the Ghana team.
CARL WESTPHAL
Bio coming soon.
DAVID GOODMAN
David Goodman, M.D., MPH, FACOG, is an obstetric and gynecologic hospitalist at Winnie Palmer Hospital for Women and Babies in Orlando, FL, where he directs the Global Health Scholars Program. Prior to moving to Orlando in 2017, he completed a global health fellowship with the Hubert-Yeargan Center for Global Health at Duke University. He served at Kilimanjaro Christian Medical Center in Moshi, Tanzania, as an attending physician and conducted research related to low-resource fetal monitoring that was funded by the Fulbright Scholar Program and Fogarty Global Health Fellowship. David has been involved with Kybele since 2014, when he traveled to Ghana as a resident. David has co-authored several manuscripts for Kybele and continues to be active with project planning, data analysis, and manuscript writing.
FERNE BRAVEMAN
Bio coming soon.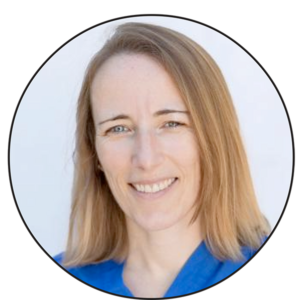 GILL ABIR
Gill Abir MBChB, FRCA is a Clinical Associate Professor and Clinical Director for obstetric anesthesiology in the Department of Anesthesiology at Stanford University School of Medicine. She is originally from the UK, and graduated in the UK prior to her move to the US. Gill is the residency program director for obstetric anesthesiology, the lead anesthesiologist on the multidisciplinary obstetric simulation team and obstetric disaster preparedness team at Stanford, and serves on national committees that include SOAP (patient safety, international outreach, simulation subcommittee) and the CMQCC (maternal sepsis toolkit). Gill has a keen interest in global health and has been involved with Kybele since 2012 with several trips to Armenia, Serbia, and Bosnia.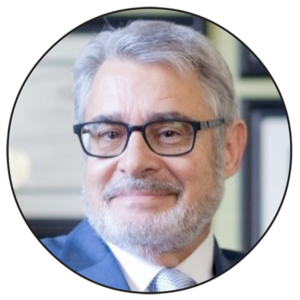 LARRY DAVID SHOEMAKER
Larry has more than 20 years of C-level leadership experience in the healthcare industry, directing teams of over 1,500. He has an extensive portfolio of achievements that includes full-scale turnarounds for struggling organizations and programs, new medical operations launches, and team performance improvements.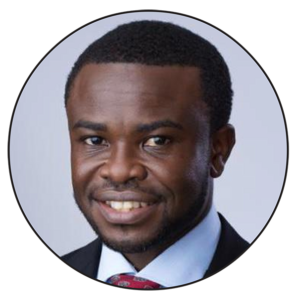 MARTIN BOAMAH
Martin Owusu Boamah MD, MA Min, MPH, FGCS, FISQUA is an Obstetrician Gynaecologist and a Reproductive Health and Family Planning Specialist with Fellowships from the Ghana College of Surgeons and the International Society of Quality in Health Care. He currently works as a Senior Specialist Obstetrician Gynaecologist at the Greater Accra Regional Hospital, Ghana. He is the Quality Improvement Lead for the Department of Obstetrics and Gynaecology and a member of the Hospital's Total Quality Management Team and Quality Technical Committee. He is also part of a team of health care professionals in Ghana who work on the "Saving Lives at Birth" project and the "Making Every Baby Count Initiative (MEBCI) 2.0." He is Kybele's National Physician Champion for the "Obstetric Triage Implementation Package (OTIP)" project, which has introduced a formal and structured obstetric triage in various hospitals countrywide. He is involved in numerous quality improvement projects in obstetrics and very passionate about quality in women's health.
NATE TIGHE
Nathaniel Tighe, M.D., M.M., is a pediatric anesthesiologist at Boston Children's Hospital and an Instructor of Anaesthesia at Harvard Medical School. He has been involved with global health initiatives since 2005 and first began working with Kybele as a resident in 2018. In addition to his global health interests, Nathaniel is active as a musician, composer, and arranger, primarily collaborating with his wife, trumpeter Ashley Hall. 
OLEG TURKOT
Oleg Turkot M.D is an obstetric anesthesiologist and an assistant professor of anesthesiology and critical care medicine at Johns Hopkins Hospital. He joined his first Kybele mission trip in 2016 and has continued to work with projects in Serbia, Bosnia, and North Macedonia. He co-founded Kybele's initiative in Ukraine and currently serves as the co-leader of the project. Oleg is passionate about the mission of education and empowering local champions to provide the best care possible with the resources they possess.
SHAHLA NAMAK
Shahla Namak, M.D., was born in Baghdad, Iraq, completed Medical School from Mosul, Iraq and then earned a Diploma in OBGYN from Baghdad while serving during the first Gulf War. She completed the Board of Family Medicine then the Maternal Health Fellowship from Chicago, Illinois. Dr. Namak is currently an Associate Professor at Wake Forest Family and Community Medicine and an Affiliate for Global Health at the Wake Forest School of Medicine. She is committed to patient care along with teaching residents and medical students in addition to her global health work locally with the Syrian Refugee population and abroad with Kybele with whom she is currently active as a Team Leader in an Emergency Obstetrics Course in Novi Sad, Serbia and was involved in educational trips to Egypt, Armenia, Bosnia, Macedonia, and Ukraine.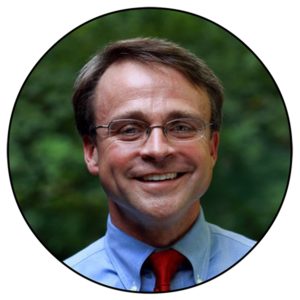 STAN DEAN
Stan Dean is an attorney in Winston-Salem, North Carolina. Stan has lived in North Carolina for 25 years and has followed the growth of Kybele since its inception, especially since his wife and daughter began traveling to Ghana with the Bridge Project. He has served as the chair of the Ethics Committee of Hospice of Winston-Salem/Forsyth County and on the board of Stop Child Abuse Now (SCAN). He has an interest in bioethics and has always been actively involved in philanthropic pursuits throughout the community.