FACTS: CHILDBIRTH STATISTICS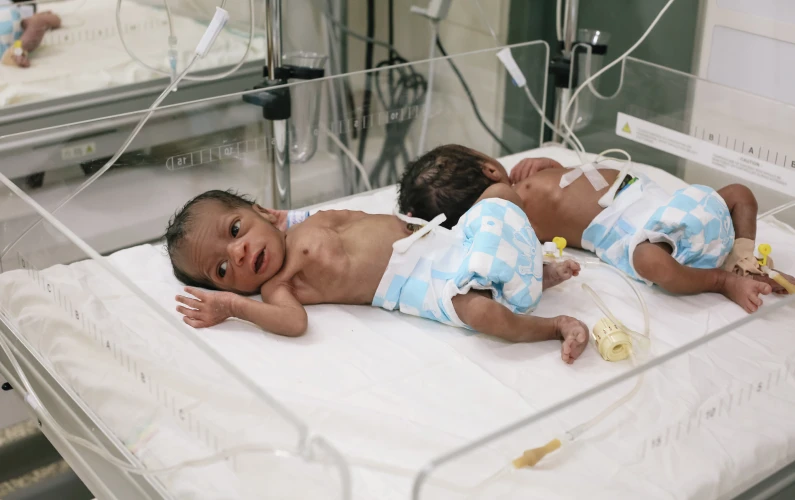 Pregnancy and childbirth are among the leading causes of death and disability among women worldwide. Each year, 303,000 women and girls still die from complications of pregnancy and childbirth—equating to roughly 830 women who die each day from pregnancy and childbirth related causes.
Maternal mortality is a health indicator with one of the greatest disparities between high- and low- to middle-income countries. In 2015, the lifetime risk of maternal death in low-income countries as a whole was 1 in 41, compared to 1 in 3,300 in high-income countries. Among regions, women in sub-Saharan Africa face the highest lifetime risk (1 in 36). In many countries, the maternal death rates remain unchanged from antiquity. Most deaths could be prevented when high-quality maternal and perinatal health care is prioritized and available for every woman and baby.

Globally, each year approximately 10 million babies do not breathe immediately at birth, 6 million require basic neonatal resuscitation, and 1 million newborns take their first and last breaths on the day they are born.

 Each year, millions of babies are poorly resuscitated, leading to lifelong disability or death. Simple training to assist a baby in breathing at birth could prevent this. The first minutes of life are critical and health care workers must be trained to systematically assess and manage newborn asphyxia.
In many countries, protocols for newborn resuscitation are not utilized and oxygen-deprived neonates are stimulated to cry by persistent slapping. Contemporary protocols do not include slapping, but rather oxygen administration in a warm setting to prevent brain and neurological damage. Educational initiatives to teach simple protocols for newborn resuscitation must be established in developing countries.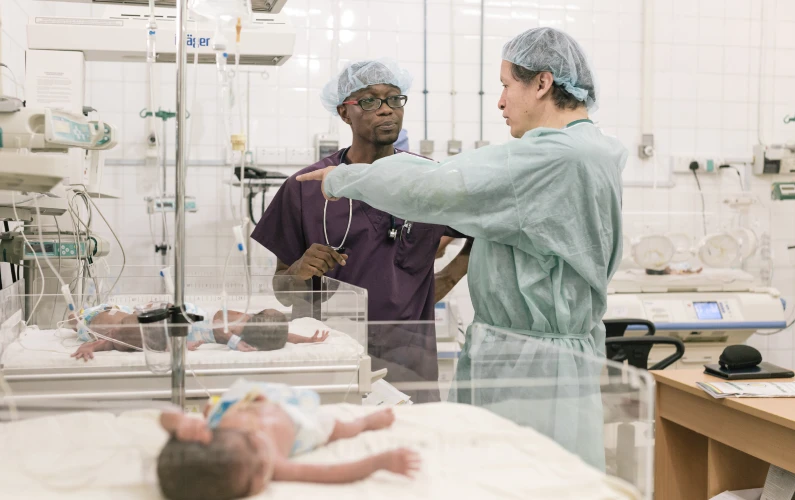 It is clear that inadequate health care contributes to needless death and disability of mothers and newborns in countries around the world. The most current medical knowledge and procedures are not available in many countries. Yet, physicians and nurses are keen to educate themselves in the techniques that are routine in many countries around the world. Kybele has seen firsthand how expanding education with hands-on training can dramatically improve medical practices. Our goal is to reduce maternal and newborn suffering and death. Kybele is about teaching, hands-on facilitation and creating ongoing medical education partnerships to improve childbirth safety
"Agrisiz dogumlar (painless births) are going well and I think we came to the point where I always longed to be, because they are routine now, and it is all because of you and I am grateful to you for this..
"Now, obstetric analgesia number is rapidly increasing in our hospital. Before this program, it was our job to convince the patients; now obstetricians guide patients and send us for obstetric analgesia ... the program was very beneficial for us. Once again, we want to tell you that we really appreciate giving us this opportunity and support.
"Through this program, we had the opportunity of meeting esteemed, distinguished scientists. Instead of going to conferences and being able to only discuss limited topics in limited times there, they came here and paid attention to only our problems for a whole week. These are not only my feelings but also those of all other participating hospitals in the region. Thus, we had the opportunity of knowing each other and comparing our studies and operations in obstetric anesthesia creating new ways to collaborate regionally... Their positive comments and criticisms were great for us. We are very touched and grateful because our guests were very attentive to our problems, open to all of our questions, and enthusiastic to help us in all ways. As one of the best part of this program, we'll keep in touch and continue to communication in terms of problems, questions, and new projects. Together with beautiful memories, pictures, friendships, and cultural awareness, this program also helped us realize what we're doing, plan future projects, set new goals."
"Dr Medge Owen and her group have proven beyond reasonable doubt their commitment to a collaborative program to help improve obstetric anesthetic practice and neonatal resuscitation in Ghana and worldwide."
"Thanks to Kybele, I've had a chance to visit and get familiarized with the practice of regional anesthesia at the Wake Forest University Medical School and the Duke University Medical School. The experience l've gained during my visit there has helped me enormously. We've managed to organize lectures for colleagues, seminars for pregnant women and a special TV show on local TV. …... Nowadays, epidural analgesia for delivery is performed for every woman that expresses her desire to have one. Our biggest support are the women that have had regional anesthesia and passed on their experience to other woman. ...Me and my colleagues are putting lots of hopes in the education program for Croatia designed by Professor Owen, since it is a legacy that will provide every woman in Croatia with opportunity to have a cloice, and option to have an epidural analgesia at the most significant day of her life."
"What the trip to Croatia meant to me: It was on a par with my marriage and the birth of my children! The land was of great beauty, the people extraordinarily gracious. They were all so hungry for information, and at the same time wanted to show off their country and its heritage. I could not believe the gratitude they displayed for my presence, and the simplest acts of kindness.
"I would like to take the opportunity to thank you deeply for allowing me the privilege and the honor to represent Kybele on this historic mission to the different Hospitals in Egypt as part of this workshop on Labor Analgesia. It has been an honor to work side by side with such a variety of excellent Clinicians from all over the world and be involved in this remarkable opportunity. My report to you is in the making, but meanwhile I wish to raise up the entire group for their contribution, and especially mention the outstanding welcome my group in Ismailia has received and the exceptional collaboration we received from all of the Ismailia General Hospital Staff. Dr. Nazieh especially has done a phenomenal work in setting up a workshop of very high quality.
"The obstetricians told us that they were going to do a cesarean section for a woman who had had two previous sections, both with general anesthesia. Dr. O. told the woman that we wanted to do a spinal, and at first she objected vehemently. She was afraid she'd be paralyzed and she was afraid of hearing and seeing the operation. There was quite a bit of discussion back and forth, but finally the woman agreed to the spinal. We performed it, using 0.5% hyperbaric bupivacaine, and she had an excellent block without hypotension or nausea. The baby was delivered very quickly. When the patient saw the baby, she was ecstatic, and told the team that she was really happy she had had the spinal. (In fact she came back several days later to thank us again! The anesthesia team and the surgeons were very impressed with how pink and active the baby was, and were impressed with how happy and comfortable the mother was.
"There is also an aspect of this program that is difficult to convey on paper, that was perhaps the most important aspect of this trip. We were in CONSTANT contact with our hosts, often through breakfast, lunch, and dinner. I felt lucky to take a shower by myself some days. We were always accessible for their questions, learned about their families, talked shop for innumerable hours into the evening, etc. Simple gestures and comments generated immense appreciation and goodwill. I feel as if I have made some long-term relationships that I hope can be helpful to their practice of medicine... As a personal addition, in this era of suboptimal sentiments abroad over American international politics, this sort of gesture is especially timely."
"The trip was very satisfying - personally and professionally - and has given me much momentum to make this type of development part of my career as well. You have done an amazing job setting up the support structures for this and are really making a difference. You are a role model and a leader!'
"At the trip's end, everyone meets together to share experiences. We are all happy we have had a great professional experience. Tomorrow, we will fly back to our families. Within less then 15 days we were nearly 16 brothers and sisters. Another family much more then a medical group.
What was the best part of the Kybele program? " wouldn't be able to choose one; everything was excellent. However, if I have to choose, l'll say this: The Kybele team is really human, and we need more of that in this world."
It has always been a dream of mine to do global health, it feels like a privilege and the Kybele team feels like family.
We (Kybele team members and health workers) are connected by passion and a quest for knowledge...it is an empowering feeling...I am forever grateful for the privilege of being able to give back.
It was the best time of my life. didn't know what to expect living among Americans in Ghana but it feels like I stepped out of my home and moved into another home. Everyone is so proud of me at home in Uganda and I feel humbled and want to go back and do the same thing there...I am so thankful.
Your selfless spirit and always eager to explain until the very last person understands. Ghanaian Medical Professional
I have been blessed by your visit. I never knew anesthesia could be this interesting.
(Dr. Matt Hatch) is very patient and enthusiastic to teach. I feel like he has emptied all his knowledge into my brain. He is such a great mentor to emulate.
"We would like to thank to you and Kybele for your help...Dr. Neeti Sadana visited us twice. She has helped us to improve patien quality care in obstetric anesthesia...We did the first skin to skin contact during her first visit. We have continued to do that...Neeti also had organized a special dinner party on her own. She invited anesthesiologists, obstetricians, neonatologists, anesthesia and L&D nurses - all members of team providing peripartal care. This party made anesthesiologists and obstetricians more connected, and more easily discussing about labor analgesia. It seems that we develop more friendly connections in everyday clinical situations after that party...We hope that our obstetricians will understand the benefits of analgesia for vaginal delivery and that practice will become a standard procedure in a close future. We really hope that Dr. Neeti will visit us again."
"It has truly been a wonderful trip! It has been amazing to see all of the progress that has been made, thanks to Kybele and the local partners! There is so much enthusiasm for learning, and for improving the birth experiences, outcomes, and safety for these women. It's been so inspiring to see how powerful education is!"
Kybele E-Newsletter
Several times a year, Kybele publishes an online newsletter highlighting programs, events, achievements, and other related information.
Sign up to receive the Kybele newsletter. Your information will be added to our database. We do not sell or distribute our contact information.
Thank you for your interest.
KYBELE WINS PRESTIGIOUS SAVING LIVES AT BIRTH AWARD TO SCALE MATERNAL HEALTH PROGRAM IN GHANA
Award will be used by the global nonprofit to scale an innovative obstetric triage system that dramatically reduces wait time and improves maternal and neonatal healthcare across Ghana
WASHINGTON – Saving Lives at Birth Grand Challenges Canada has awarded Kybele-Ghana $491,480 USD to scale up an innovative triage system to high-risk obstetric hospitals. Funds matched by other contributors will bring the 2 year award sum to $984,069 USD. The Saving Lives at Birth challenge calls on the brightest minds to identify and extend transformative prevention and treatment approaches for pregnant women and newborns around the globe. Out of 500 applications worldwide, 10 finalists were shortlisted to present their groundbreaking solutions that have the potential to drastically reduce maternal and newborn mortality. Of these, only 4 were selected to move forward to negotiate awards.
The program leverages collective resources of the United States Agency for International Development (USAID), Norwegian Agency for Development Cooperation (Norad), the Bill & Melinda Gates Foundation, Grand Challenges Canada (funded by the Government of Canada), UK's Department of International Development (DFID), and the Korea International Cooperation Agency (KOICA). Launched in 2011, Saving Lives at Birth is currently in its eighth award round. To date, the Partners have funded 115 innovative tools and approaches, aiming to address the 303,000 maternal deaths, 2.7 million neonatal deaths, and 2.6 million stillbirths that occur each year.
According to the World Health Organization, Ghana has approximately 319 maternal deaths per 100,000 live births, a rate thirteen times higher than in the US. While institutional delivery is proposed as a method for reducing poor pregnancy outcomes, few initiatives address the long delays women face when arriving at the hospital. In Ghana, childbirth facilities operate a first-come, first-serve system, leading to treatment delays that sometimes take days for women who present with dangerous conditions such as haemorrhage and pre-eclampsia.
"Maternal mortality rates in regional hospitals are two to three times higher than the national average," said Dr. Medge Owen, the project lead and Founder of Kybele. "That is why we developed our successful pilot program at The Greater Accra Regional Hospital, one of Ghana's largest birthing facilities. The funding will allow us to scale this work across Ghana and with the goal of saving lives."
Kybele designed the obstetric triage system to reduce waiting time and prioritize treatment for high-risk obstetric patients and neonates. The program was developed by a multidisciplinary team of clinicians, implementation scientists and Ghana Health Service leaders to ensure that the clinical innovation was integrated into the health system and was acceptable to local staff.  At the Greater Accra Regional Hospital, performing 7,000-8,000 births per year, patient waiting time from arrival to evaluation decreased from 40 minutes to 5 minutes with improved treatment strategies.
This award will allow Kybele to scale the pilot to other high-volume referral hospitals across Ghana with the goal of creating independent, self-supporting obstetric triage systems. The program will ensure rapid assessment for all women, prompt prioritization of women at risk, and the establishment of risk-appropriate, evidence-based high quality care plans.  Kybele-Ghana estimates the funding from Saving Lives at Birth will allow them to reach at least 300 clinicians and over 60,000 pregnant women and newborns. In addition to Dr. Owen, an obstetric anesthesiologist at Wake Forest School of Medicine, other project leaders include Dr. Rohit Ramaswamy, a quality improvement and implementation specialist at the Gillings School of Global Public Health at UNC Chapel Hill, Dr. Emmanuel Srofenyoh, Chief Medical Officer at the Greater Accra Regional Hospital and Dr. Fiona Bryce, obstetrician gynecologist from Richmond, North Yorkshire, England. Five years post-project, the organization expects maintenance of improved obstetric triage practices under local leadership.
About Kybele
Kybele-Ghana is the Ghanaian arm of Kybele—a global leader in health system strengthening, internationally recognized for improving the quality and safety of healthcare during childbirth in low- and middle-income countries. Kybele teams consist of medical experts in anesthesiology, obstetrics, and neonatology and implementation scientists. We establish partnerships with health ministries and local leaders to develop innovative, cost-effective solutions to healthcare problems. Our rigorous approach has been chronicled in over 25 peer-reviewed publications. Since its formation in 2001, Kybele has successfully implemented multifaceted programs with sustained impact in 13 countries in Africa and Eastern Europe with over $4 million of support from governments, institutions, and foundations and in partnership with Novant Health. Kybele is based in Winston-Salem, NC. Visit www.kybeleworldwide.org to learn more.
For more information, please contact
Erin Pfeiffer
336.549.0774
Grants Manager
WHY KYBELE?  AN INTERVIEW WITH KYBELE BOARD MEMBERS DR. SHAHLA NAMAK
As we continue to celebrate our 20th anniversary year, Kybele board member Dr. Shahla Namak shares her Why Kybele Story. Originally from Iraq, Dr. Namak's personal history and experience as a physician living through two wars allows her to meet our Kybele partners in other locations with true empathy. In addition, for Dr. Namak, her ability to give back – leading education and seeing the results first-hand – brings her a sense of joy and fulfillment. Copyright © 2021 Kybele, Inc.
WHY KYBELE?  AN INTERVIEW WITH WHY KYBELE?  AN INTERVIEW WITH KYBELE STAFF MEMBERS KIMBER WHANGER & ERIN PFEIFFER

In honor of our 20th Anniversary year, Kybele has created a series of video interviews about Kybele's work. This video was shot and edited by Kybele Media Consultant,  Dayne Logan and features Kybele staff members, Kimber Whanger and Erin Pfeiffer.  Copyright © 2021 Kybele, Inc.
THE BRIDGE PROJECT
The Bridge Project is a community outreach limb of Kybele designed to serve at-risk girls in Ghana through education. This video highlights a true example of students serving students, with testaments of the impact The Bridge Project made on both American and Ghanaian youth. (March 2016)
FRIVOLOUS THINGS
Video summary of Kybele's work and impact in Ghana, displaying the initial hospital conditions at Ridge Regional Hospital when Kybele began work there. These conditions sadly are representative of many health institutions in Ghana. (May 2015)
KYBELE ON SERBIA NEWS
TV News Channel 9 in Novi Sad did a short clip on the Kybele team visit to Serbia.
(June 2015) 
KYBELE ON SERBIA NEWS
Serbian Host, Dr. Borislava Pujic and Fulbright Scholar and Kybele-Serbia Team Member, Dr. Craig Palmer were interviewed on Serbian television program.  (June 2015)
KYBELE TRIAGE TRAINING 
PROGRAM IN GHANA
This video was created by Kathi Barnhill, Walidah Muhammed, and Joe Jowers as part of a larger documentary film project created in 2013/2014.  This video shows the triage training process (the first of its kind in Ghana) using methods created by Kybele at Ridge Regional Hospital. (January 2015)
DR. MEDGE OWEN WINS 
GLOBAL HEALTH AWARD
Dr. Medge Owen, a professor at Wake Forest School of Medicine and an obstetric anesthesiologist at Forsyth Medical Center, received The Global Women's Health Award from the Maya Angelou Center for Women's Health and Wellness in Winston-Salem for her work with Kybele. (September 2012)
NORTH CAROLINA STUDENTS 
VISIT GHANA
Riders from Cash Lovell Riding Academy and students from Forsyth Country Day School in Winston-Salem, NC visit with the former First Lady of Ghana. These students, along with their peers, members of the Kybele team, and Hopscotch Adoptions, Inc. an international adoption agency, collaborated to bring computer equipment, medical supplies, school supplies, and other materials to several local Ghanaian schools and an orphanage. 
(November 2012)
TV STATION HIGHLIGHTS KYBELE AND THE WORK OF DR MEDGE OWN
Award winning videographer, Larry Hatteberg, traveled to Ghana with Kybele to highlight the work of Dr. Medge Owen and the Kybele Team. This video was part of a two-part series shown on local Kansas television. (September 2010)
THANK YOU KYBELE
Video by Larry Hatteberg. Thanks to Kybele, Douglas Dewhurst and his wife now have a healthy son. (September 2010)
KYBELE PROVIDES LINENS TO HOSPITAL
High school student, Julie Jenner from Texas traveled with Kybele as part of the Linen Drive Project.  She created this video of her experience in Ghana.  The Linen Drive Project was a collaboration to provide bed linens, towels, layettes, drapes, and other linens for use at Ridge Hospital, Accra. (June 2008)
KYBELE TESTIMONIAL FROM GHANA
A Ghanaian nurse gives testimony to the work of Kybele. Video produced by Larry Hatteberg.(September 2010)
LEARN ABOUT KYBELE
Kybele informational video made possible with assistance from Mary Dalton, Assoc. Prof. of Communication, Wake Forest University and Ellen Hendrix, LLC. (January 2007)
KYBELE IN GHANA NEWS
Kybele receives coverage on Ghana television news. (January 2007)
KYBELE IN CROATIA NEWS
Kybele receives coverage on Croatia national television. (September 2005)
KYBELE IN TURKISH NEWS
Kybele was highlighted on national Turkish news.  In this live painless birth, a mother is able to witness, pain free, the joy of childbirth with the help of the Kybele team, including Turkish doctors. The coverage includes a mother's testimony to the painless birth and the happiness it brings her. She expresses the hope that all women can have the same experience that the Kybele team has provided her. (2004)
KYBELE STORY ON PODCAST 
Kybele Founder and Director, Dr. Medge Owen, was interviewed by Justin Harvey on the Anesthesia Success podcast. Dr. Owen shares poignant stories of Kybele's formation and early history as well as how the organization has grown and expanded in its work to work with local champions to make the world safer for mothers and babies. (April 2020)
KKYBELE IN UKRAINIAN NEWS
Kybele team leader Oleg Turkot was interviewed on Ukrainian news in 2019 regarding Kybele's new program initiatives to improve obstetric anesthesia care. Work has begun with two hospitals in Ternopil, a city in western Ukraine.
Kybele's Honors the International Day of the Girls
In 2011, United Nations General Assembly declared October 11 as the International Day of the Girl Child, to recognize girls' rights and the unique challenges girls face around the world. The International Day of the Girl Child focuses attention on the need to address the challenges girls face and to promote girls' empowerment and the fulfillment of their human rights. Kybele highlighted our own history through this social media video. 
Kybele's Executive Director and Founder, Dr. Medge Owen, receives prestigious 2019 Goddard Distinguished Alumni and Staff Award
The Goddard Education Foundation established the Goddard Distinguished Alumni and Friends of Public Education Award to celebrate, honor, and recognize the service, success, and achievements of Goddard Public Schools alumni, staff, and friends who are making a difference. In April 2019, Kybele's Executive Director and Founder, Dr. Medge Owen, received the prestigious 2019 Distinguished Alumni and Staff Award, entering into the Goddard Education Foundation Hall of Fame.
KYBELE STORY ON PODCAST
 Kybele Founder and Director, Dr. Medge Owen, was interviewed by Justin Harvey on the Anesthesia Success podcast. Dr. Owen shares poignant stories of Kybele's formation and early history as well as how the organization has grown and expanded in its work to work with local champions to make the world safer for mothers and babies. (April 2020)