Obstetric Triage
Implementation Package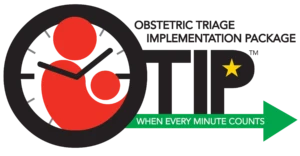 OTIP – An innovative Obstetric Triage Implementation Package that enables frontline healthcare workers to identify and promptly attend to at-risk, expectant mothers arriving to give birth in high-volume hospitals in resource-constrained settings.
In many countries, hospitals operate on a first-come, first-served basis. Oftentimes, when women arrive at a hospital to give birth, they are already in a compromised state and it may be hours before they are seen by healthcare providers. 
This dangerous waiting period can quickly lead to preventable life-threatening obstetric complications that are the cause of nearly 80% of maternal deaths. Timely assessment and treatment can make the difference between life and death for both mother and her baby.
To address this, Kybele's team of medical and midwifery experts has developed a triage system that ensures timely, quality care for every woman and newborn.
The Obstetric Triage Implementation Package creates an accessible and scalable program that ensures mothers receive timely care, with the goal of reducing serious illiness and death.
The OTIP toolkit includes interactive lectures and educational content consisting of a training and implementation manual, guidelines for setting up a dedicated triage space for laboring mothers, treatment protocols for high-risk conditions, a simulation game to role-play real-life scenarios, and a set of monitoring tools.
You can see the role-playing game in action in this video from USAID and read more about how the program was developed in the following published research: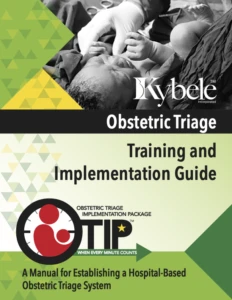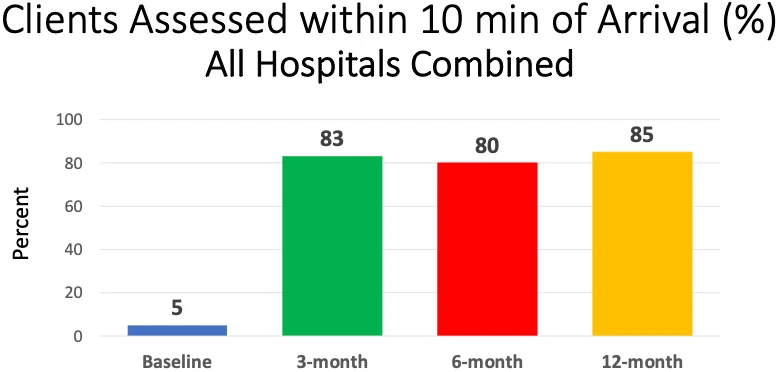 The Obstetric Triage Implementation Package has been implemented in ten high-volume hospitals in Ghana – resulting in the training of over 500 front-line health personnel and serving more than 50,000 women. Among participating hospitals, at baseline only 5% of patients were seen within the international standard of 10 minutes of hospital arrival. Twelve months after adopting OTIP, 85% of patients were evaluated within the recommended timeframe. Based on its success, Kybele has been invited to pursue broader national scale-up and adoption in Ghana and expansion into Liberia with training led by Ghana's National Triage Champions, marking its first use outside the Ghanaian health system. 
"The course is packed with helpful information that is up-to-date and beneficial in our setting."
"We, the health workers, are grateful. The numerous women whose lives have been saved and those that are going to be saved because of OTIP are saying, 'God richly bless you, grant you good health, long life and replenish all that you lost in making OTIP a success."
"This is very educational and very encouraging to help me take better care of my mothers and babies."
"You have done an incredible job in putting together a very clear program"
SERVING MORE MOTHERS AROUND THE GLOBE
The Obstetric Triage Implementation Package is unique because it is easy to use, transferable and scalable.
The model is:
Simple, flexible and intuitive.

A tested implementation approach that can be adapted to diverse settings.

Led and sustained by local staff and applicable to hospitals worldwide, with the potential to impact millions of pregnant patients and their newborn babies.
Hospitals do not need sophisticated equipment or facilities to use this model, just clinical champions who are enthusiastic to transform their model of care.

You can implement OTIP at your hospital or within your organization – contact Erin at [email protected] to learn more about a licensing agreement to adopt OTIP.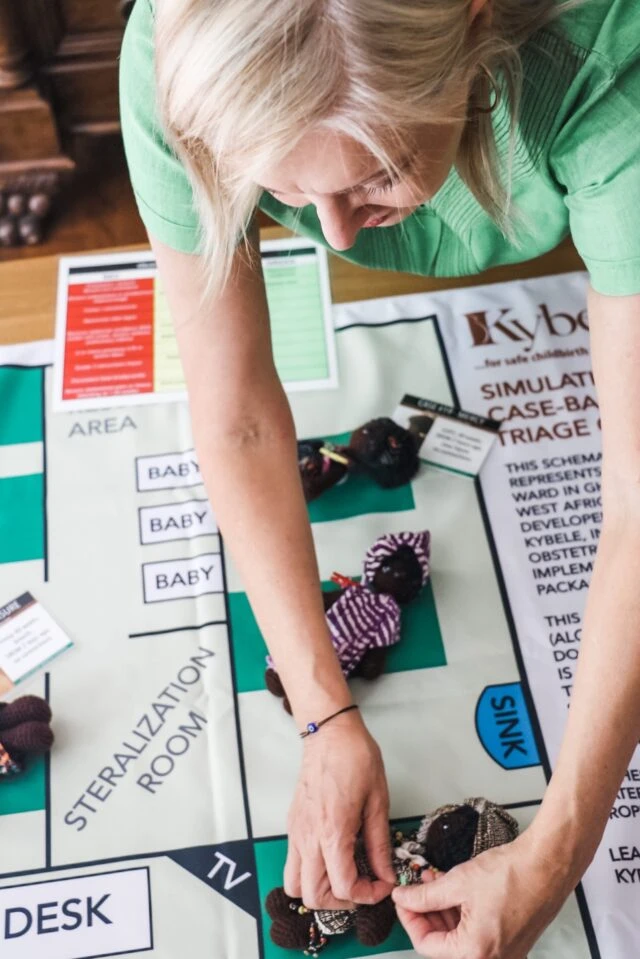 WHAT IS INCLUDED IN THE OTIP PACKAGE?
A time-saving triage assessment form
A risk acuity wristband system and visual chart
A simulation game specific to each labor ward
Monitoring and evaluation protocols
Equipment guidelines
A job aide with treatment protocols
OTIP is made possible by the M. Jean Fisher Charitable Trust and the following organizations