FOUNDER OF KYBELE, INC. – DR. MEDGE OWEN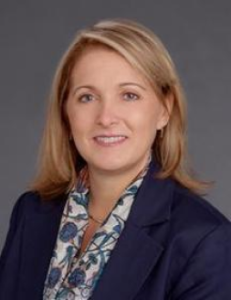 Dr. Medge Denise Owen is a Professor of Obstetric Anesthesia at Wake Forest School of Medicine in Winston-Salem, NC and Faculty Affiliate, Office of Global Health at Atrium Health Wake Forest Baptist.
She earned a medical degree at the University of Kansas, completed residency at the University of Missouri-St. Luke's Hospital in Kansas City, MO, and has been on faculty at Wake Forest School of Medicine since 1994. Owen received a Fulbright scholarship in 1997 to teach obstetric anesthesia and neonatal resuscitation in Turkey. After returning home, she felt compelled to further advance childbirth safety in Turkey and other countries. This led to the formation of Kybele in 2001.
Dr. Owen continues to use her medical training and passion for safe childbirth to work worldwide. She has been involved in global health at many levels, including the World Federation Societies of Anesthesia, The American Society of Anesthesiology, and the Society for Obstetric Anesthesiology and Perinatology. She has published extensively on maternal and newborn health and is an invited speaker at conferences around the world. Owen believes that women worldwide deserve the right to safe and supported childbirth, and she is determined to make that happen.